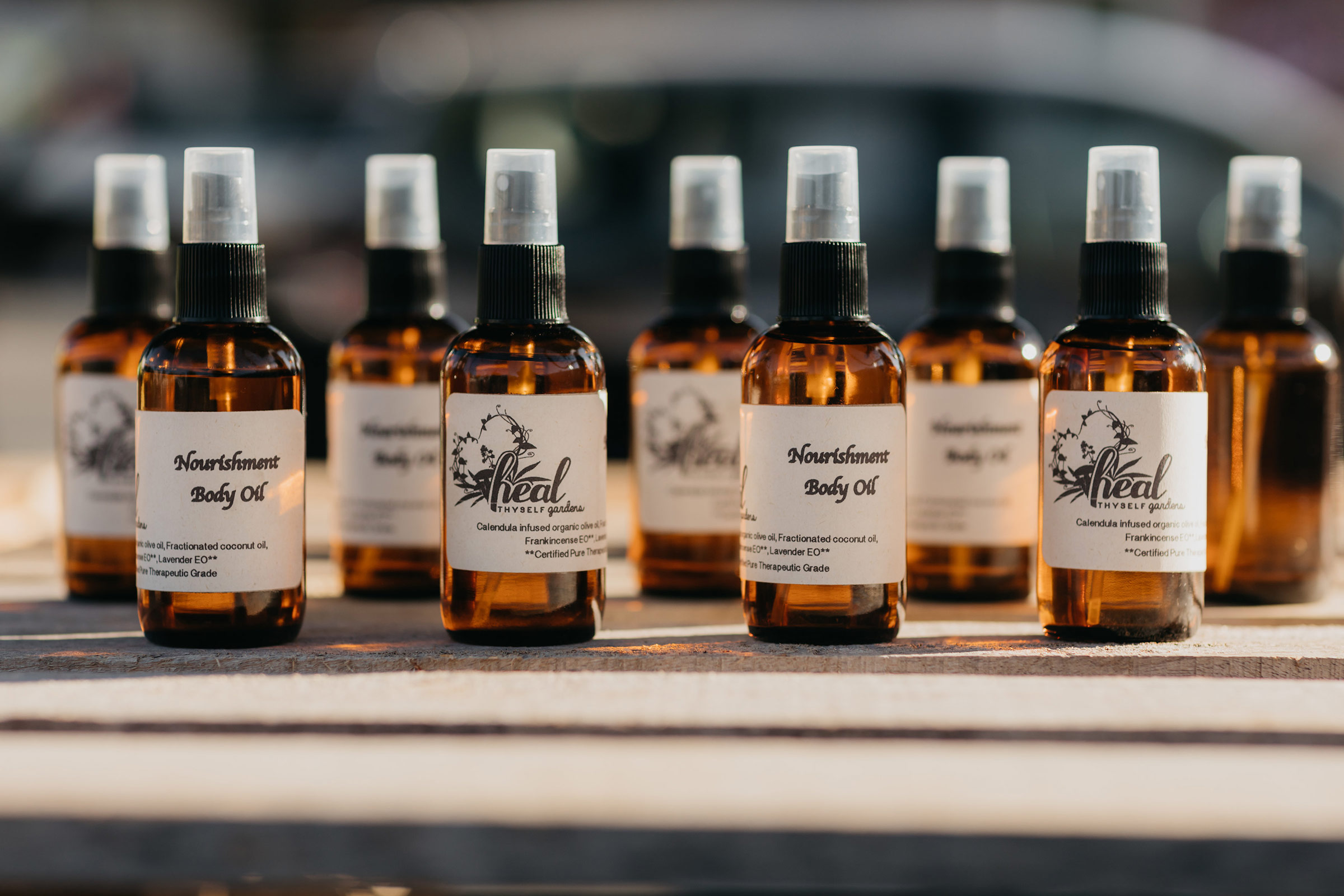 About Heal Thyself Gardens
Heal Thyself Gardens grows tasty produce and powerful medicinal herbs in Lake County, California. On our 120 acres of untamed forest, we also wildcraft manzinits, yerba santa, mullein, fungi and other essential botanicals. We bring you the most effective medicine possible while safeguarding the Earth's pristine, untouched glory.
All of our medicinal salves, tinctures,and signature herbal blends are crafted by hand and with love right here on our farm. Find them online and at selective farmer's markets as well as local Lake County shops to experience how beautiful Mother Nature's medicine tastes and feels.
The women who own and operate Heal Thyself Gardens care deeply about your health and empowerment, which is why we  provide educational tools and hands-on learning opportunities.  After all, true healing is a journey of knowledge as well as medicine, involving the heart, mind, and body.
Holistic Farming is Feel-Good Farming
The whole-earth approach wastes nothing and replenishes the environment. We utilize only what Mother Earth has provided. The majority of our plant nutrients are homemade from farm animal manure and our own special variety of fermented teas full of microorganisms. So, you can feel good about supporting a healthy you AND a healthy Earth.
This type of farming keeps the ecosystem happy, vibrant and better able to naturally fight off pests. We never treat plants with  chemicals or unnatural additives. So, you can feel good about putting pure goodness into your body.
We draw our holistic farming practices from permaculture, biodynamic agriculture, JADAM & KNF natural farming, and elder farmers in the field.
We are DEM Pure certified with Dragonfly Earth Medicine.